After several days of cold, wet, dreary weather, we finally have sunshine again.  Not that we can really complain compared to our friends on the east coast after the recent storm.  Sam Sam enjoys looking out the windows, though she hasn't shown the same interest in venturing outside as Luna did.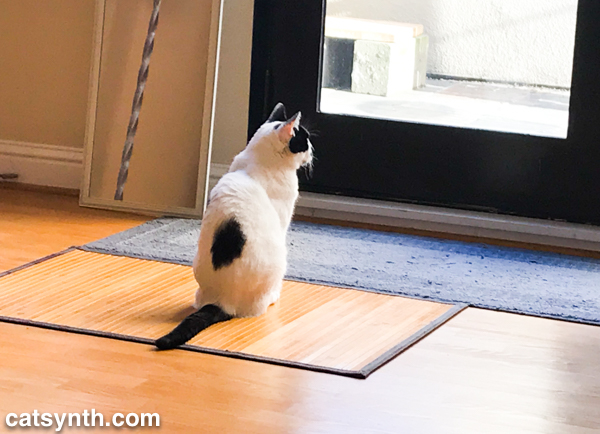 I like the contrast of angular lines against Sam Sam's natural shape in this one.  One can see more of this geometric contrast in this pose on the stairs.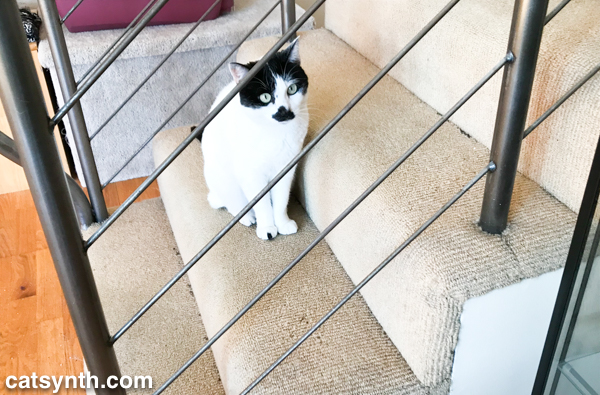 It's a treat to capture such an image.  But we also enjoy the everyday antics, such as Sam Sam's patented "Scratch and roll."  It's her way of currying favor.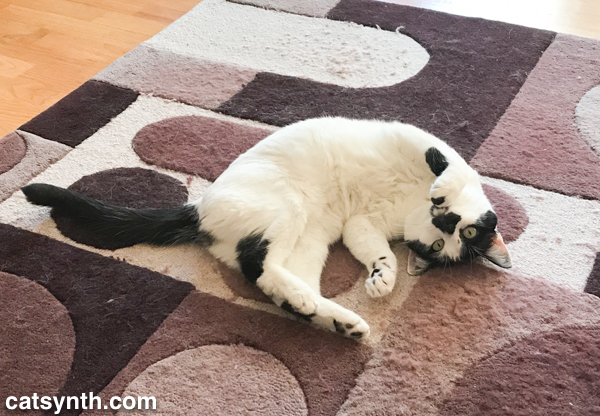 It's always a good day with Sam Sam.  We hope you have a wonderful day, too.