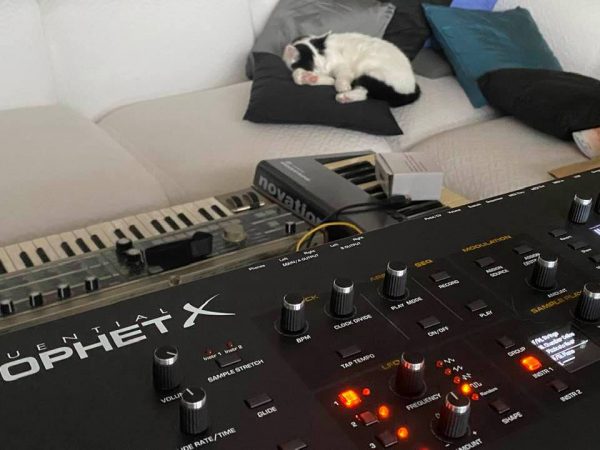 Basti naps near a collection of keyboard synthesizers, including a Sequential Prophet X. We also see a MicroKorg and a Novation keyboard. From Andras Karoly via Facebook.
Here is a close-up of Basti sleeping.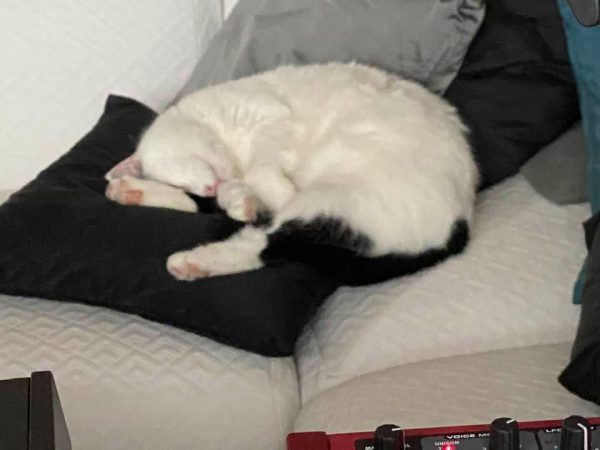 The keyboard in this photo appears to be a Nord.
Please check out our chat with Dave Smith about the Prophet X from NAMM 2019.