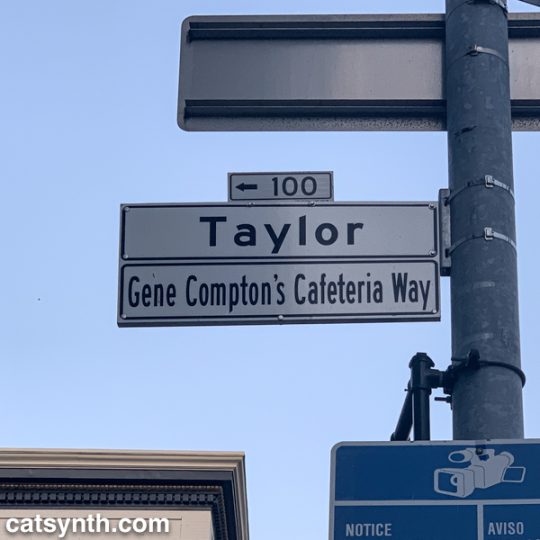 In 2016, the 100 block of Taylor Street (between Turk and Eddy) was designated as Gene Compton's Cafeteria Way for the 50th anniversary of the Compton Cafeteria Riots, a riot and protest by transgender people, drag queens, and others two years before the famous Stonewall Inn Riot in New York. I happened to be at the unveiling during Pride 2016 and can read my report here.
The Center For New Music, which is half a block north on Taylor Street, is launching a series commemorating its famous neighbor and transgender awareness and activism. I am proud to be one of the inaugural performers: you can find more about the show this Thursday here.
Finally, you can also read my article about walking the entire length of Taylor Street.