It's been a little while since we last checked in with Big Merp. He had been splitting his time indoors and outdoors in the Temescal neighborhood of Oakland, but as the cold and rain started pounding the region this winter, he has gladly made the transition to being a mostly indoor cat.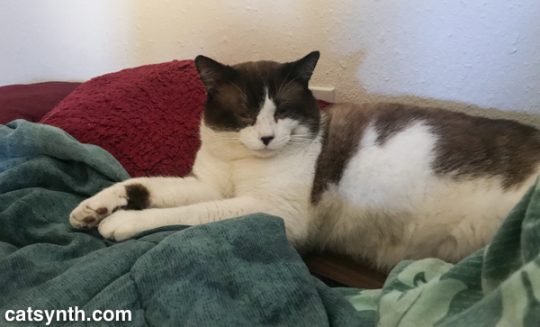 He is definitely loving the posh and comfy life in his new home.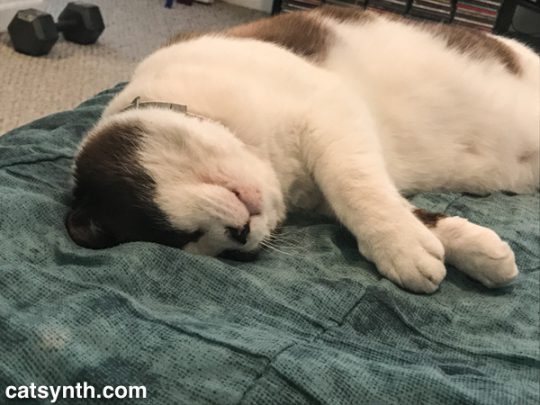 He does like to go outside now and then, to patrol the neighborhood, and to check in on his lady friend Hissy. But most of the time he is content to stay inside. Sometimes, we open the door for him to go outside, and he just stands there, thinks and goes "nah" and heads back in. As someone who hates the cold, I think this is a wise choice.
Yesterday, we got him a catnip toy from our visit to Cat Town cafe and adoption center, and he has taken to it with aplomb.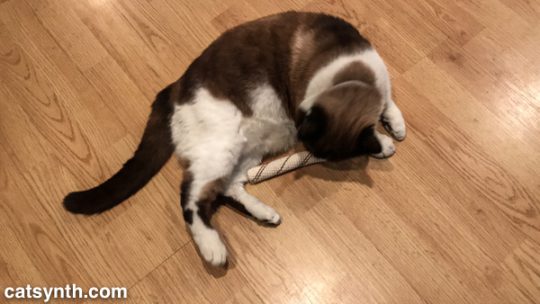 We hope you are all enjoying a happy and fulfilling Sunday, whatever you are up to.