Today we visit with our feline friends in the Temescal neighborhood of Oakland.  First up is Marlon, formerly known as "Fluffy."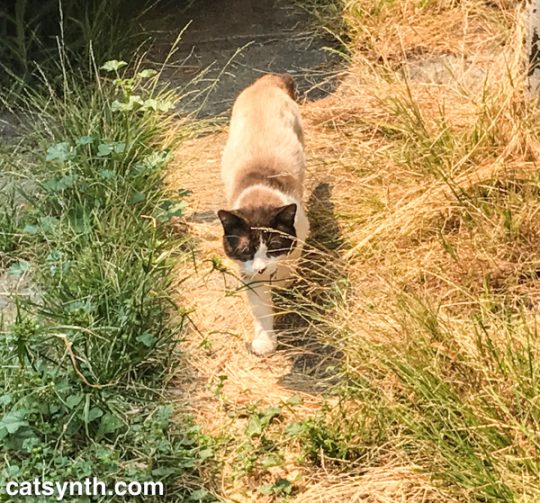 Despite living outdoors, he is healthy and well-fed, and clearly has a past that includes life as a pet cat.  He loves people and didn't need much convincing to spend time indoors.  Indeed, he is living it up with his indoor time, getting food and scritches and soft blankets to relax on.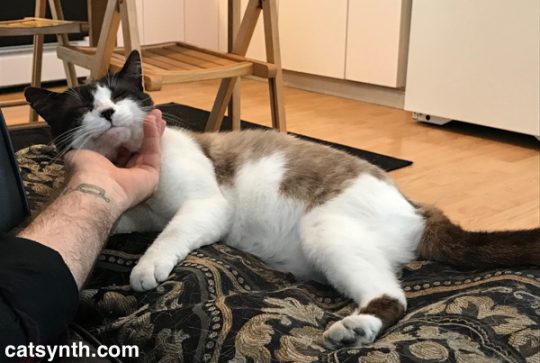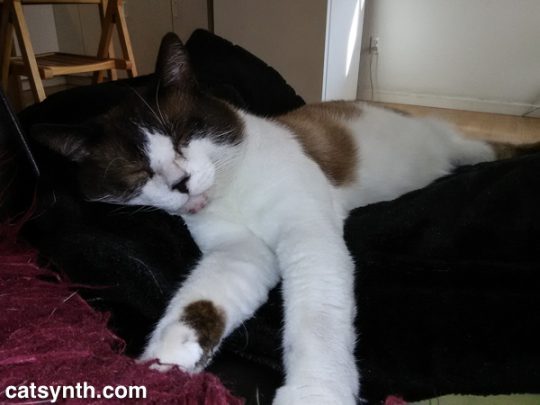 He is a big fellow but has a tiny voice that sounds more like "merp" than "meow".  I don't yet have any video of his vocals, but you can see him thoroughly enjoying himself in this Instagram video with the music of John Schott playing in the background.
You can hear more of John Schott and his Actual Trio in this CatSynth TV video.  In the meantime, let's check in with Sophia, formerly known as "Hissy."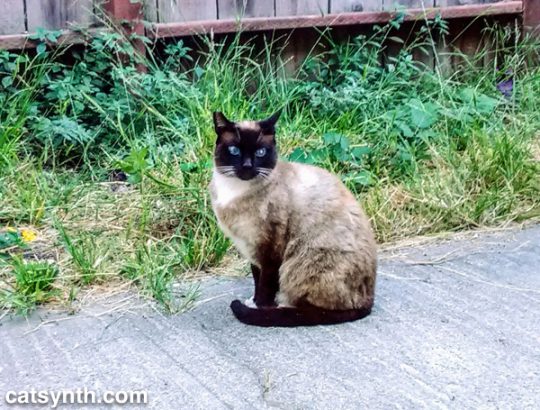 As one can see in this photo, she is a beautiful cat, with Siamese-like markings and a graceful bearing.  We think she might have once been a pet as well, but she is still extremely skittish around people.  I mostly just get a glimpse of her from a distance and she runs off at any attempts to get closer.  But she usually remains hidden nearby when Marlon is around.  The two of them seem to have a special bond, despite their divergent attitudes towards humans.
We hope all our human and feline friends have a lovely weekend.