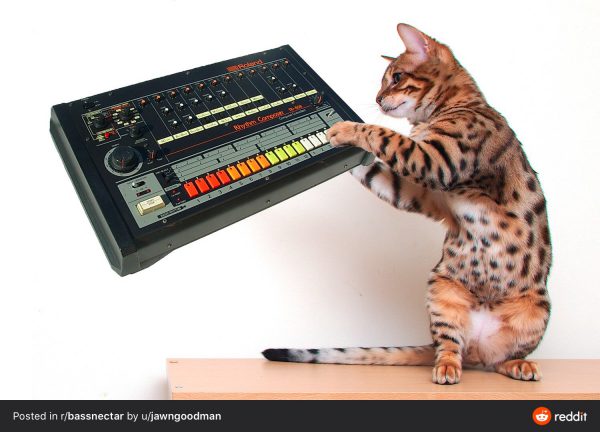 Today is both 808 Day – after the Roland TR-808 drum machine – and World Cat Day. As a bonus, the date works in both American and international formats. Is there a greater confluence of this blog's core themes than this date? 😸 🎹
The picture above was from an old Reddit post. We have featured a few cats with the TR-808's successor, the TR-8, such as this post from 2017, courtesy of adrianhalo on Instagram.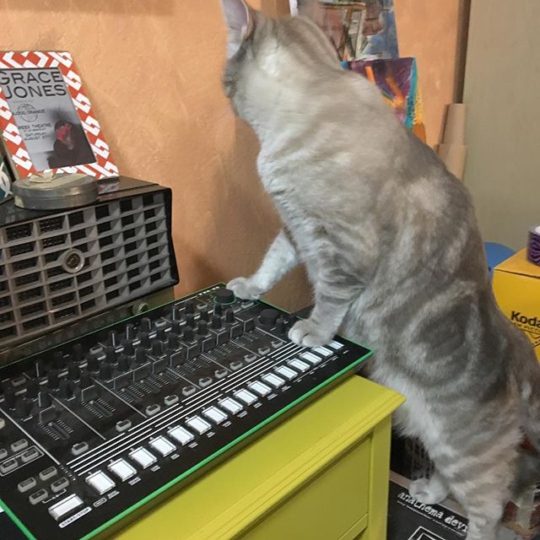 They have a very different look – the TR-8 was part of Roland's AIRA series with the glowing controls. The sound and technology is also different, but both instruments have found their way into a great variety of music.