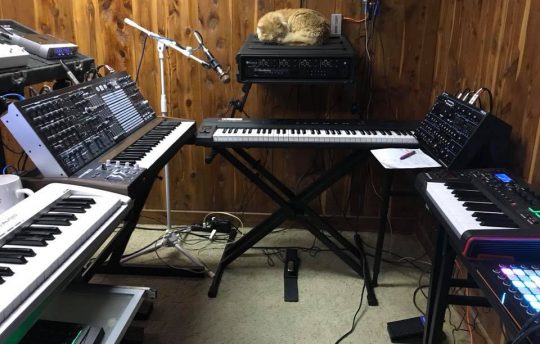 This cat has the seat of honor in this synthesizer-heavy studio.  By Charles Whiley via the Facebook group Synthesizer Freaks.
God I 💗 that 🐈 . And those 🎹.
We know the feeling!
We identify an Arturia MatrixBrute on the left and leave the identification of the others as an exercise to the reader.