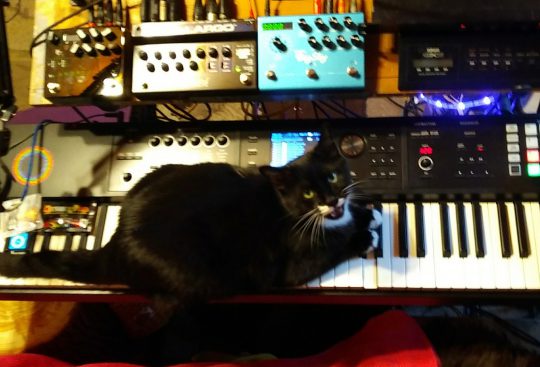 Meet Stash, who comes to us via Gloria Alexander.
This is Stash, He really likes the music…But I had to stop playing when he landed on the board.
It looks like he's ready to start singing along!
Submitted via our Facebook page.  Identification of the synths left as an exercise to the reader.