Getting the two cats to coexist at CatSynth HQ has a long and sometimes bumpy road. Sam Sam in particular has a tough time of it. But things are starting progress to the point were we at least of tolerance and respect. Sam Sam mostly stays on the mezzanine level of HQ, splitting her time between the bedroom and the studio, but she is starting to come out more and reassert herself as the sassy queen of the house.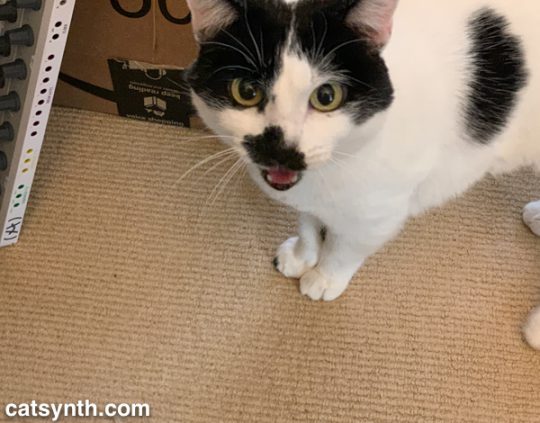 Big Merp has the run of the downstairs level and enjoying both the relaxing and fun of living here.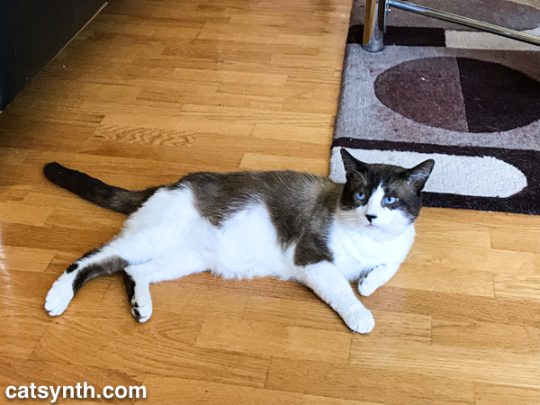 He does sometimes come upstairs. In this photo, he jumped up on the main studio console that houses the Nord Stage, Prophet 12 and Pro Tools workstation, and has found a nice hiding place behind the monitor.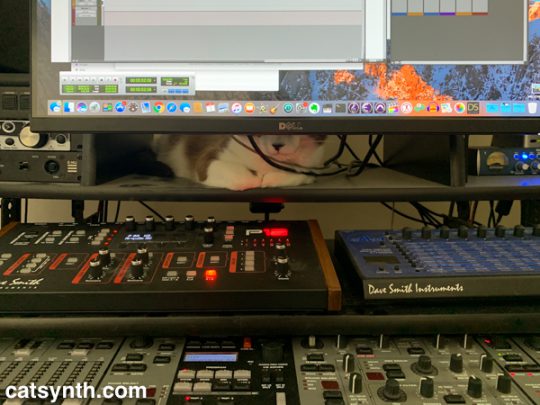 From his perch, he supervised part of the postproduction for our latest CatSynth TV, which you can now see here.
Sam Sam also hangs out in the studio a lot. In this video she gives as a little mew as a greeting.
They can actually be in their own spots in the studio at the simultaneously now; and that is indeed progress.