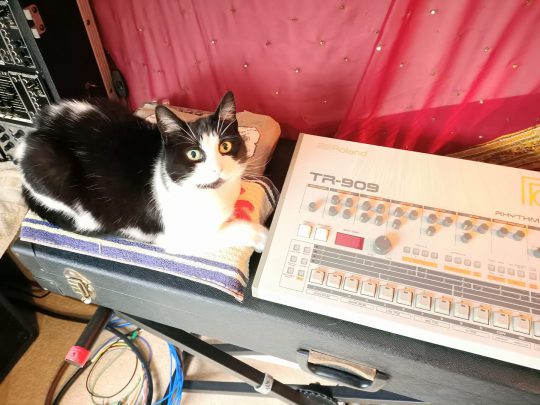 Pinki shows off a Roland TR-909 drum machine. From Edda Jayne Hill via our Facebook page.
Pinki just hit the start button and is seemingly impressed by the outcome 😁
The TR-909 was a commercial failure compared to its predecessor, the TR-808, but it has since become a prized instrument and commands rather high prices. Many friends even celebrate "909 Day" on the 9th of September. Roland has more recently introduced a TR-09 as part of its Boutique series.