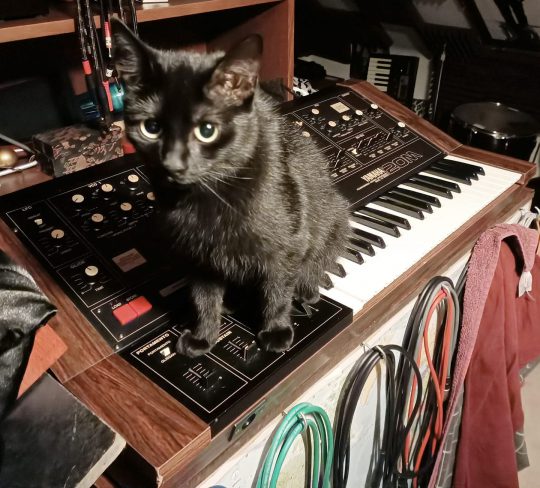 Adorable Betty the black cat sits atop a vintage Yamaha CS20m synthesizer. From Edda Jayne Hill via Facebook.
Betty loves the CS20m
And she is certainly in good company! Long before Yamaha's dominance in the mid-1980s with the DX series of FM synths, they created the CS series of analog subtractive synthesizers. Although similar in topology to other analog synthesizers of the era, they had their own unique sound and character and were prized by many artists.