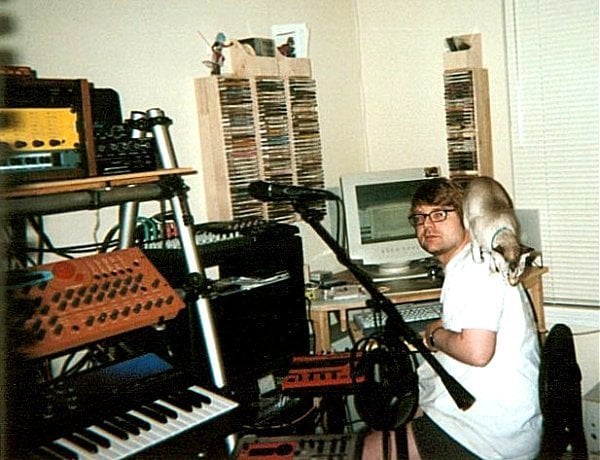 Today's CatSynth pic takes us to the 2000s, with Rusty and his human James Maier in the studio. We see a Waldorf Microwave XT, a Nord Micro Modular, and more. From James Maier via Facebook.
TBT – Rusty Inspects Studio in 2000
Although it's a small photo, it looks like Rusty has some of Big Merp's color and markings.