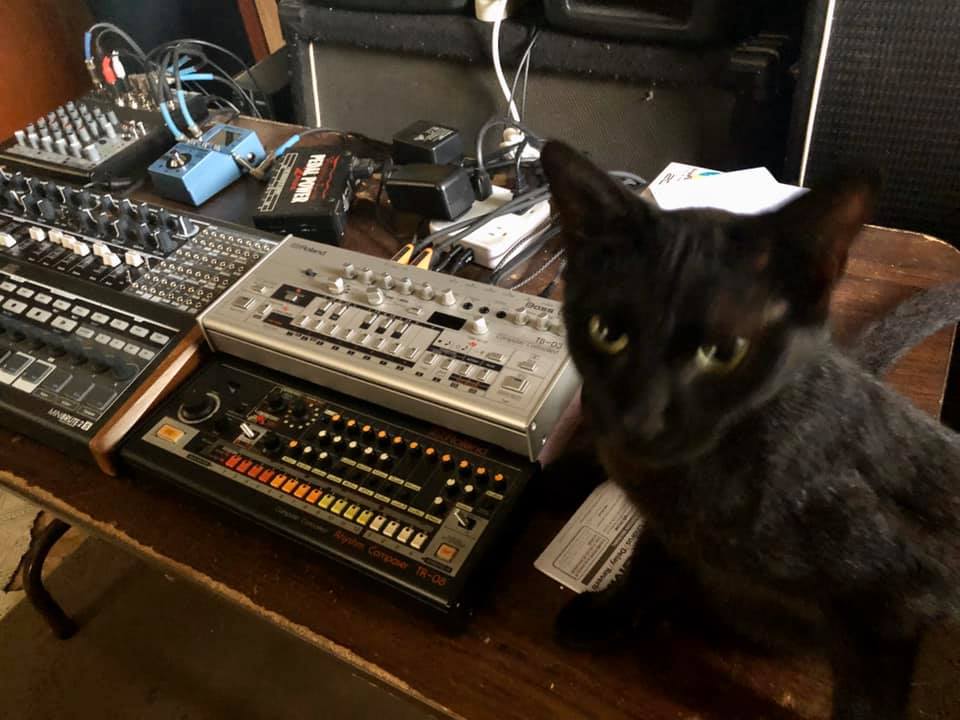 Adorable black cat Pansona with a MiniBrute 2S synthesizer and Roland TB-03 and TR-08 Boutique synthesizers. Submitted by Vito del Valle via our Facebook page.
Pansona (Fatgirl) with an Arturia Minibrute 2S, Roland TB-03 & Roland TR-08… She's wondering why I'm not yelling at her to get off the table…
Far from yelling at cats to get off the table, many of us not only tolerate but have grown to enjoy their antics on our music-making surfaces. We at CatSynth certainly feel that way.