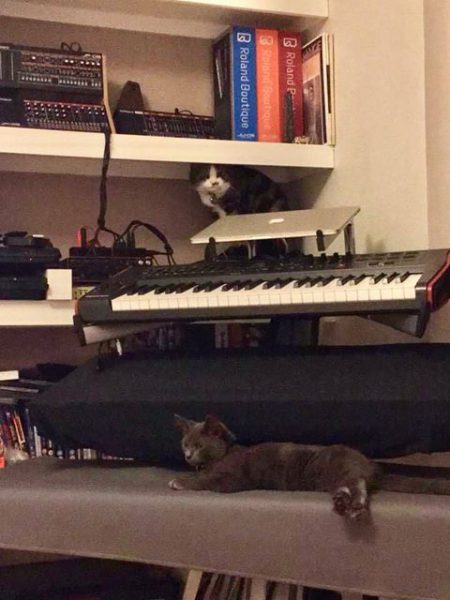 Ed and PJ faithfully guard the kit of Pete Dolan. (Photo submitted via our Facebook page.)
we see three Roland Boutiques on the shelf, along with the original boxes arranged in a colorful pattern. Among them is the JP-08 that we have here at HQ. Two of the keyboards are (wisely) under dust covers, and the identity of the third is left as an exercise to the reader.
You can see our many posts featuring the Roland Boutiques here.