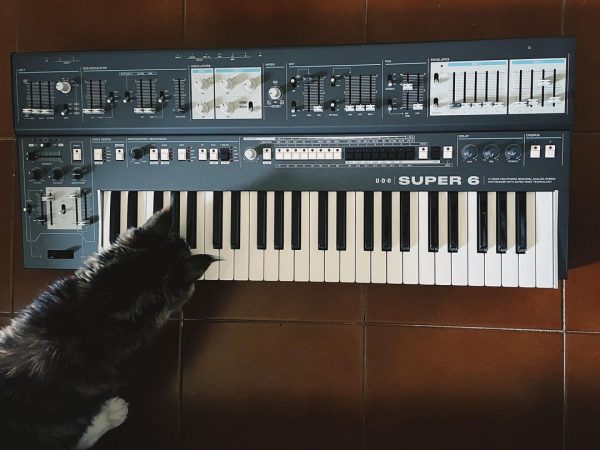 Our Maine Coon friend is back, this time with a brand new UDO Super 6 synthesizer. From lwxbeats on Instagram.
#udosuper6 landed home today and she can't wait to play with it! 😃
The UDO Super 6 takes inspiration from Roland Jupiter series (one can see this in the switches, sliders, etc.), but is its own instrument, using FPGAs to implement the oscillators and sporting a binaural architecture with separate voices for each stereo channel. We at CatSynth would be very curious to try this out.