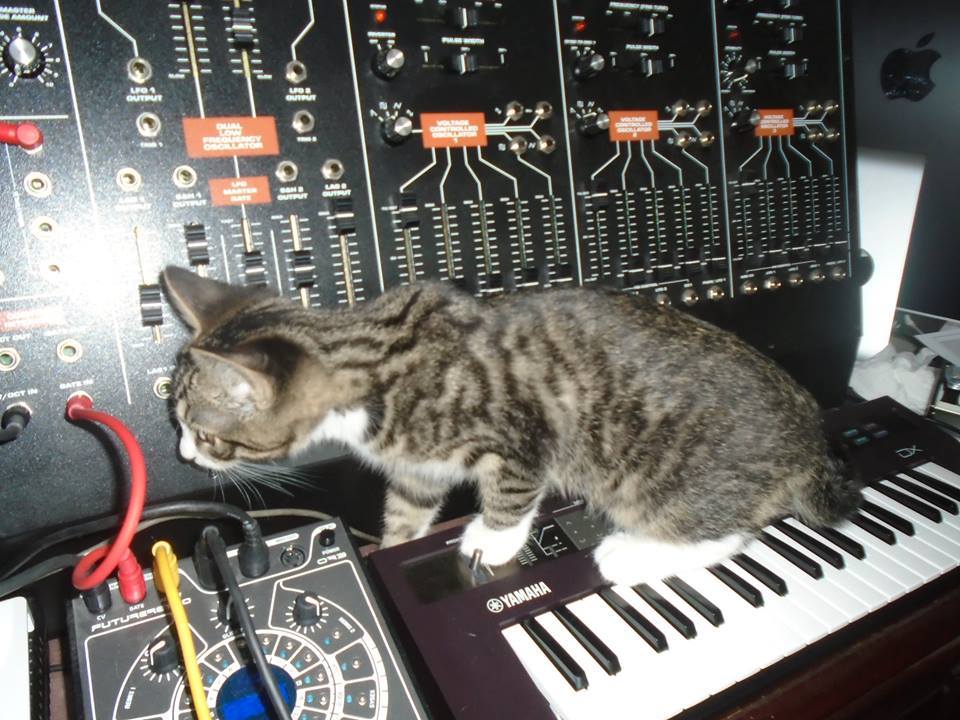 Mackie the cat with a MacBeth M5 synthesizer. We also see a Future Retro Orb sequencer and a Yamaha Reface. From Phil Walling via Facebook.
Mackie (cat) working the 'Mackie' (MacBeth M5)
The MacBeth M5 is modern but rare analog synthesizer. It is reminiscent of a black-and-orange ARP 2600, but is a completely different instrument.
While reminiscent of the 2600, this is not a clone. It's a semi-modular synthesizer that features a significant array of real-time analog controls with absolutely no digital circuitry at all. Totally faithful to the design and concept of early analog synthesizers, all sounds must be created by hand, tweaking knobs, patching cables and using a bit of creativity. There is no patch memory, no MIDI and no USB. Just really great analog sounds.

http://www.vintagesynth.com/misc/macbethm5.php