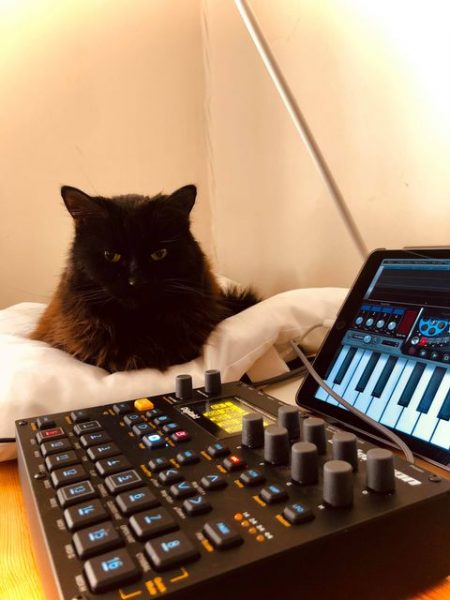 Mae returns this week, with an Elektron Digitakt plus a connected iPad. Submitted by Alessandro Cilano via our Facebook page.
The Digitakt is a fun little instrument that excels at beats and other patterns. I did have the opportunity to play one at NAMM a few years back.
See Mae's other appearances on CatSynth here.