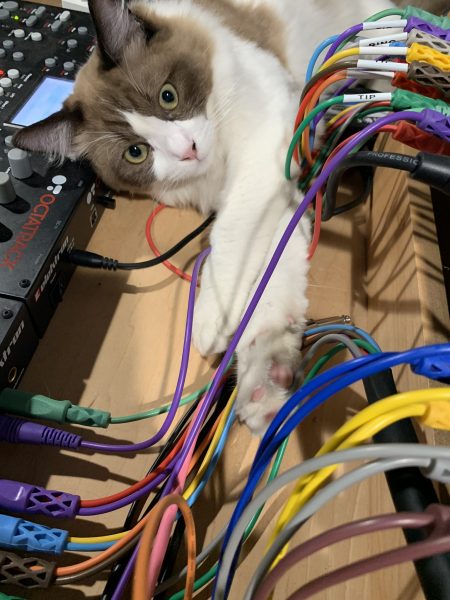 Valentino has found a comfy spot between an Elektron Octatrak (version 1) and a mixer. And it doesn't look like he wants to move any time soon.
From Patricia Wolf @patwolfmusic via Twitter.
I guess I'll have to work around him:)
Valentino looks even more like Big Merp than in his earlier photos.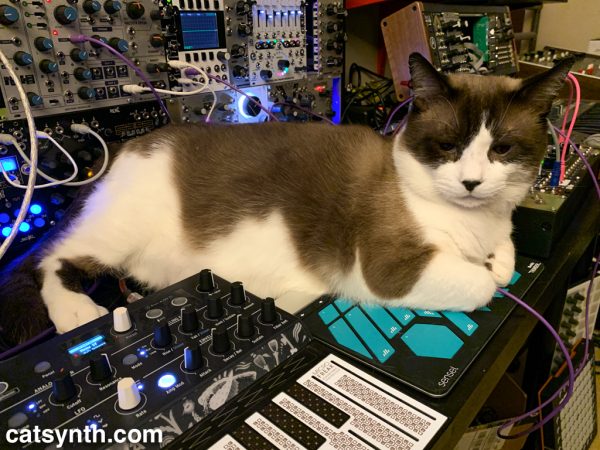 To see more of Valentino's appearances on CatSynth, click here.