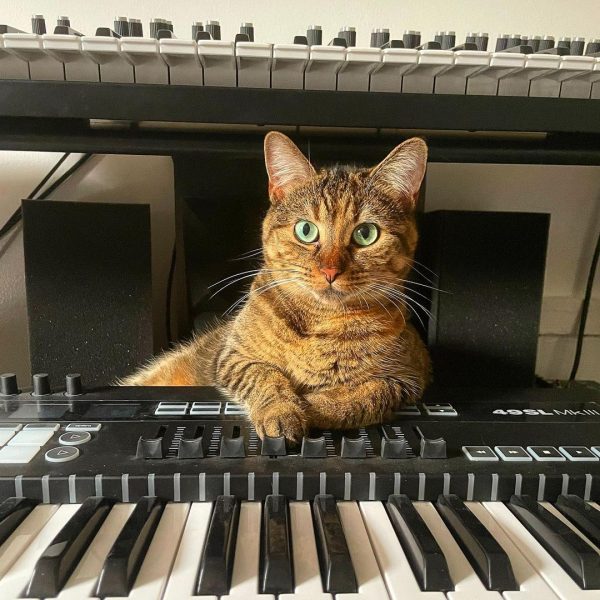 This cat poses quite confidently against a Novation SL controller keyboard. She is sitting beneath onther keyboard/synth that we are pretty sure is from Sequential.
From danfurmusic in Winnipeg, Manitoba, Canada via Instagram.
Was fortunate enough to get to watch my parents cat over the past week 🙂 she's a real sweetheart, but she's quite critical of my mixes. It's Been wonderful getting to look after so many pet pals recently 🙂 and willows really grown to love cats. She now whines anytime I don't let her meet a new cat. She doesn't really understand that some cats might be afraid of a 70lb dog and she just wants to be friends with them all 🙂

https://www.instagram.com/p/CSZkHc8nbRu/
Cat's can indeed by strong critics of our music.