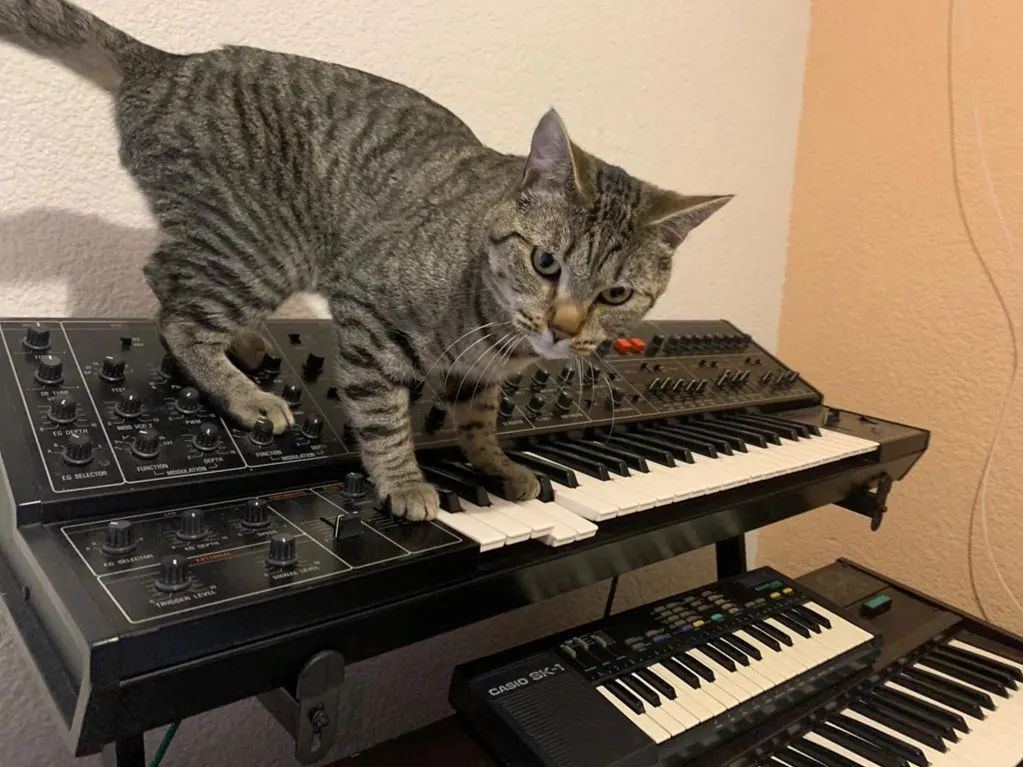 Saruman the cat plays a note or two on a vintage Yamaha CS-30 synthesizer. Below we see a Casio SK-1. From hdgenis on Instagram.
My cat on Yamaha CS30 🐈‍⬛🎹
The Yamaha CS-30 is a fully analog subtractive synth with two VCOs, to VCFs with lowpass and hi-pass, as well as VCAs, envelopes, etc typical of analog synths. What is interesting about it is the ability to route the various elements in a semi-modular fashion. The SK-1 is of course a rather coveted sampling keyboard from the early 1980s.