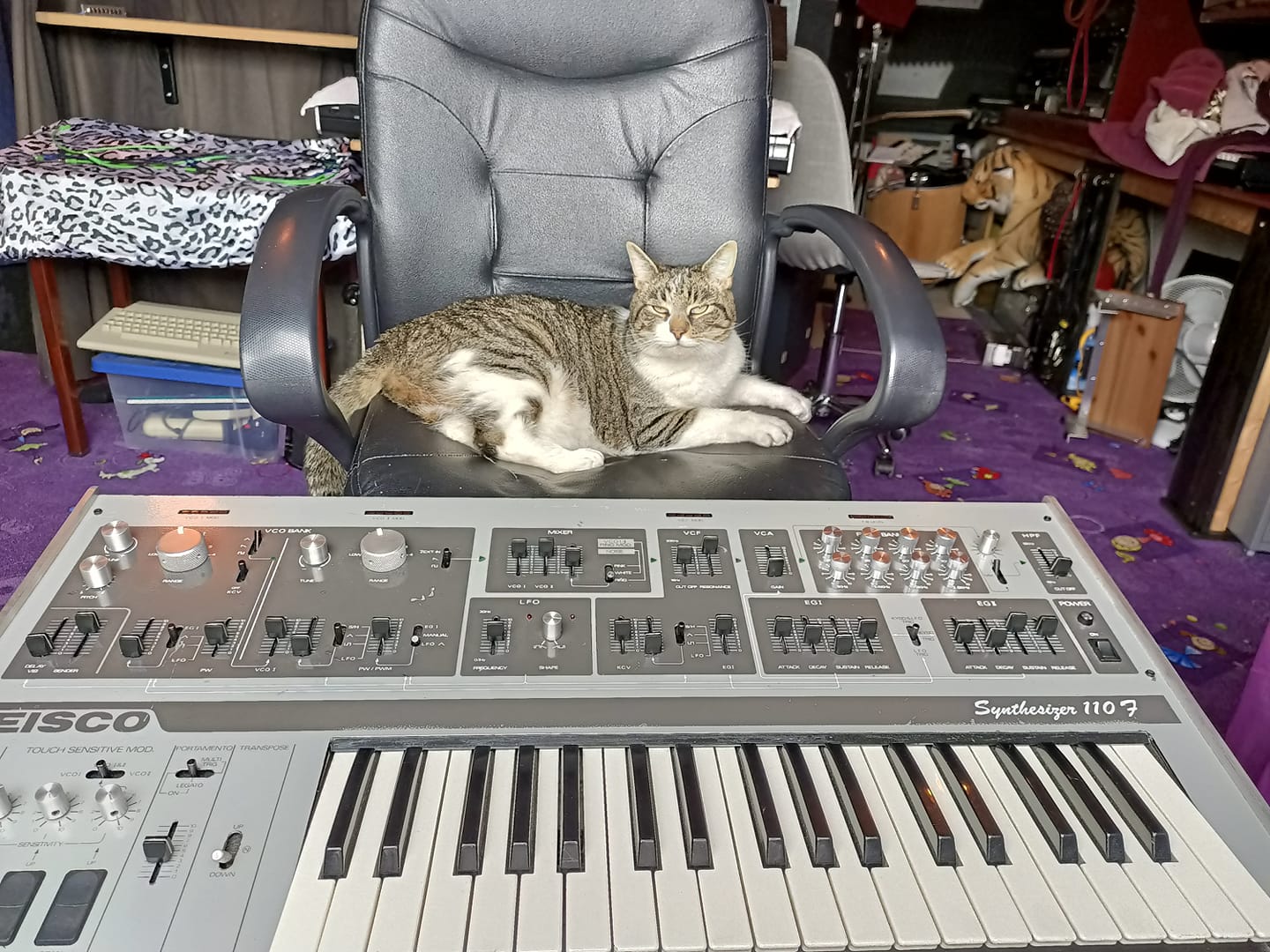 Borris proudly shows off his Teisco Synthesizer 110F. Submitted by Edda Jayne Hill via our Facebook page.
Borris posing with his fave synth.

He is very proud that he can operate it and get crazy sci-fi sounds from this thing, the other day he made it sound like a cat meowing 
We at CatSynth would love to hear some of Borris' patches.
The Teisco S110F is a two-oscillator analog synthesizer released by Kawaii (under their Teisco brand) in 1980. It is a classic-style subtractive analog synth with resonant VCF, a high-pass filter and the usual envelopes, LFO, and sample-and-hold for modulation.