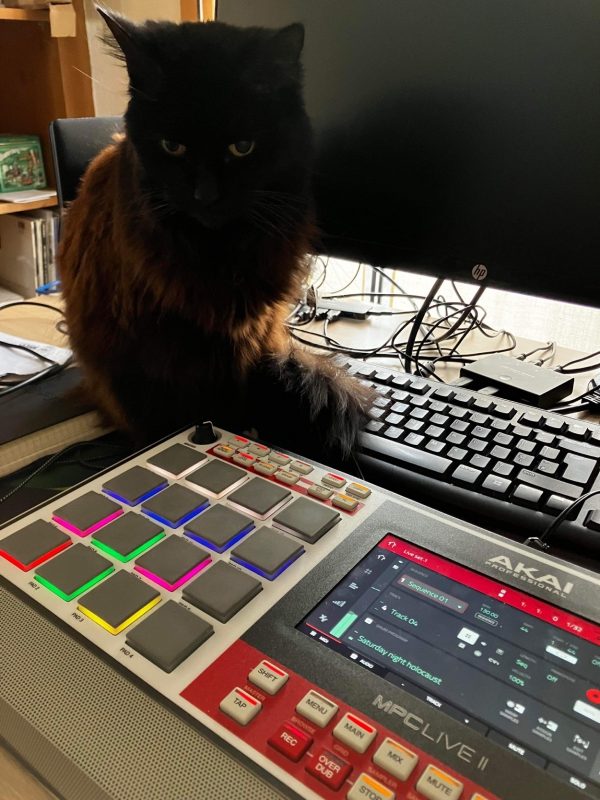 The lovely Mae returns and shows off an Akai MPC Live II with a custom skin that definitely makes it pop against her dark fur. Can't wait to hear what rhythms she makes with it.
Submitted by Alessandro Cilano via our Facebook page.
You can see previous appearances of Mae via her tag.