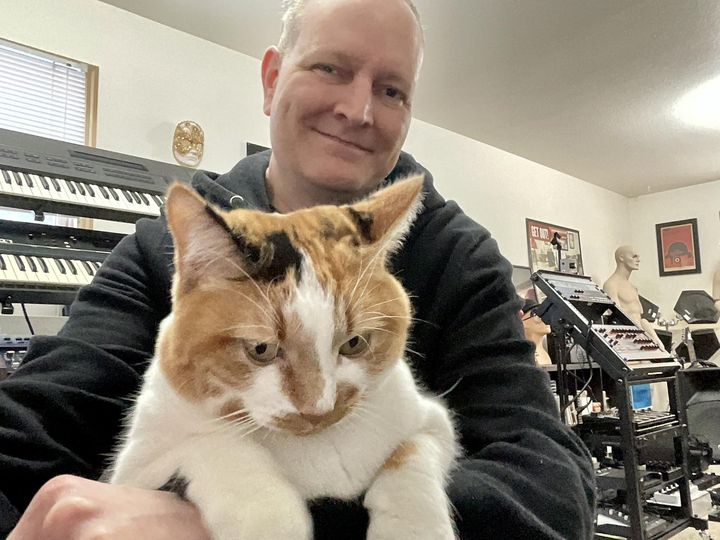 We have a new picture of Persephone in the studio with her human Rob Robinson, as they get ready to record some new material.
Working on new Order of the Static Temple. The junior studio tech's input… 'make it noisier!' As you wish, mewskers…
This is almost the same as this previous photo featuring Persephone and includes many of the same instruments.