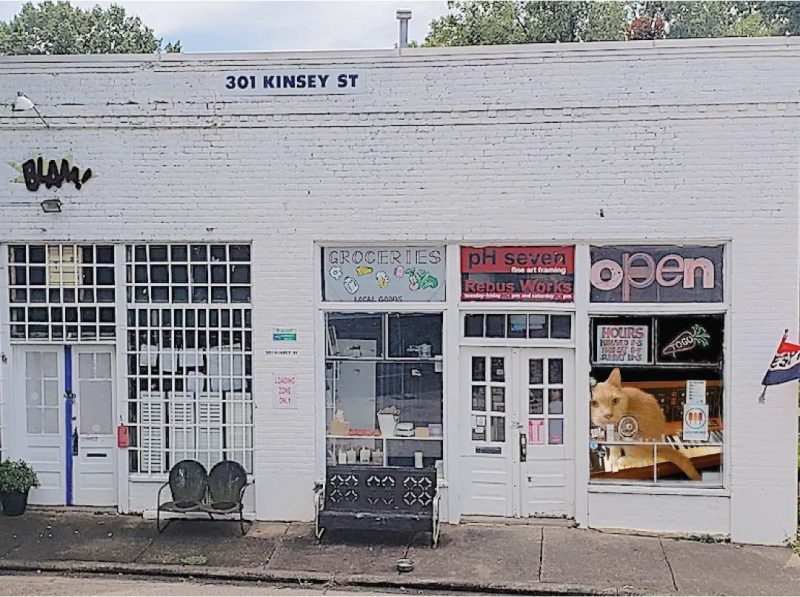 Chester, the official spokescat of Triangle Synth Party, peers out at us through a window while sitting atop a Minimoog Model D. From Triangle Synth Party's Instagram.
Join us as we host the second in our series of ambient outings. The first show went great, with a very attentive audience consisting of friends and experimental music enthusiasts, as well as those who just happened to stop by Rebus Works to shop or grab a bite to eat.

https://www.instagram.com/p/CxmFZt5rlfQ/
The location of the show (and the photo) is Rebus Works in Raleigh, North Carolina. Triangle Synth Party hosts synth events and discussions in Releigh, Durham, Chapel Hill, and elsewhere in the "research triangle" area of North Carolina. You can find out more on their Facebook page.