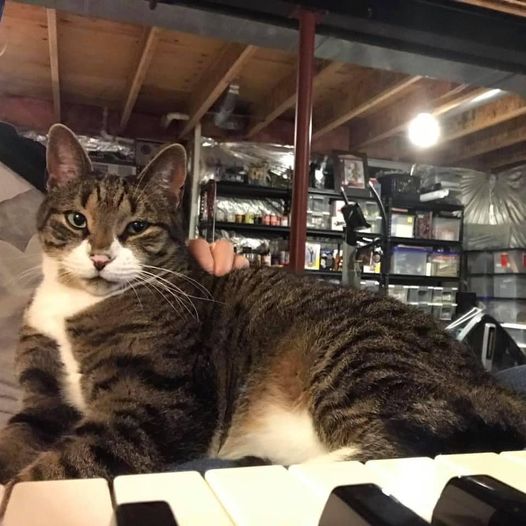 Monty is getting ready to lay down some more keyboard tracks. He is very prolific, just like his human, our friend Dave Newhouse, who was part of the pioneering band The Muffins and continues to release new music as part of numerous projects that we follow here at CatSynth.
You can watch our interview with Monty's human Dave Newhouse as well as composer and musician Jerry King in this video.
You can see Monty's previous appearances on CatSynth via his tag.