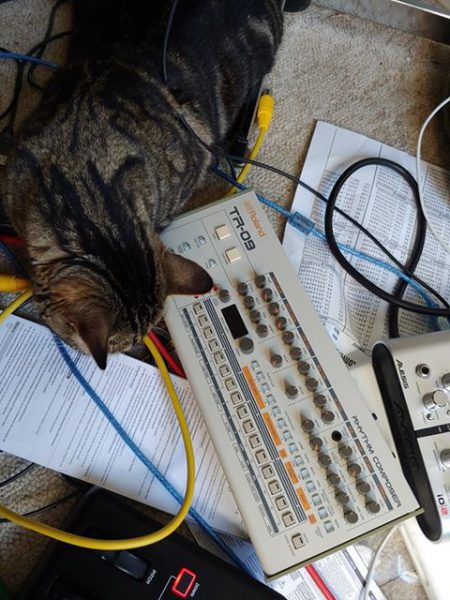 Coco gets ready to program her Roland TR-09 drum machine. Submitted by Daniel Warner via our Facebook page.
The TR-09 is a recreation of the Roland TR-909 as part of the Boutique series. It has the original controls and layout of the "909", but in the Boutique form factor; plus some modern additions like USB.
You can see Coco's previous appearance on CatSynth here.