Our latest CatSynth TV is about…beer!
Specifically, I-87, a limited-edition American IPA made by Davidson Brothers Brewing Company in Glenn Falls, New York.  Glenn Falls is a little north of Albany and just south of Lake George.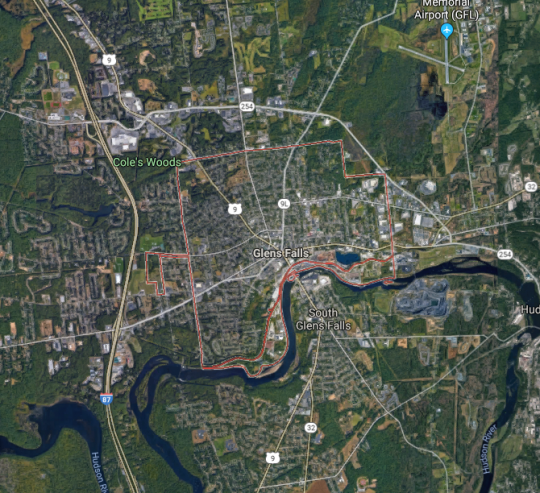 As we can see from this map, it is just east of Interstate 87, here the Adirondack Northway, so the name for the beer is not at all surprising.  US 9 also goes through the town center, as does one of its myriad auxiliary routes, NY 9L, and NY 32 which like US 9 and I-87,  follows the Hudson River.
As for the beer itself, it is definitely an IPA and has the characteristics one would expect, including the hoppy flavor.  But it also had a bit of a sweet/caramel flavor as well.  I'm by no means an official beer expert, but I quite liked it.   I will have to drop by the brewery when I'm that far north in New York state again.
See more of Glenn Falls, New York and many other fine towns across North America in our Highway☆ app, available on the Apple App Store and Google Play Store.