Dexter A. Catt of Circuit3 three is out with a new composition on the Sequential OB6. From Peter Fitzpatrick via our Facebook page.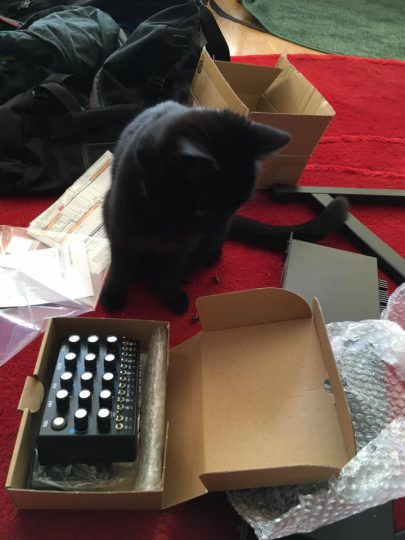 From Melker Häggbom Klingberg via Facebook.
My buddy Dexter, figuring out how to set the MIDI channel on the driftbox.

The REON Driftbox series of small synthesizers was introduced last year. Dexter's appears to be a Driftbox SE model.
The REON Driftbox SE is a digital paraphonic Synthesizer with 2 digital oscillators and an analog Steiner Parker filter. It features also an impressive amount of connections on the backside.


http://www.synthanatomy.com/2017/09/5-new-reon-driftbox-products-synthesizers-coming-soon-worldwide-presentation-at-synthfest-uk.html
We at CatSynth are learning more about these interesting little boxes. I find myself particularly intrigued by the J and S models.