Those who follow our Instagram are regularly treated to photos and videos of Sam Sam and her adventures around CatSynth HQ.  For those who don't, we can assure you that she is doing well and is being spoiled rotten.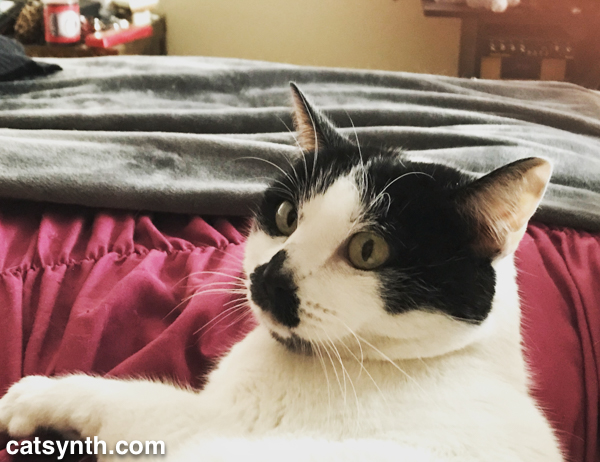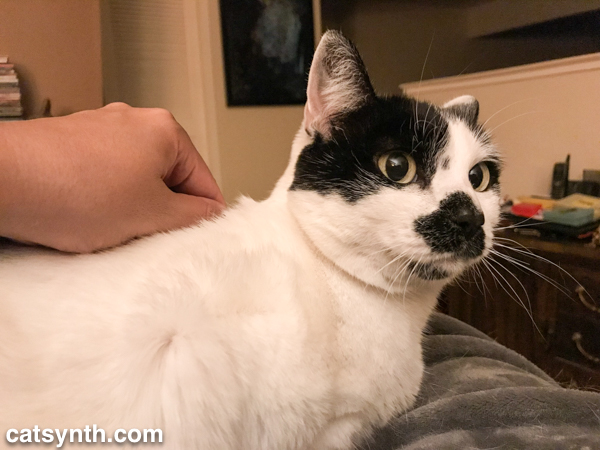 Sam Sam has made this blanket one of her favorite spots for napping and relaxing.  It is quite warm and soft.  In this video, we see her kneading it and purring up a storm.

It's good to be the cat!
Here we see her posing with our Korg Volca FM sytnhesizer.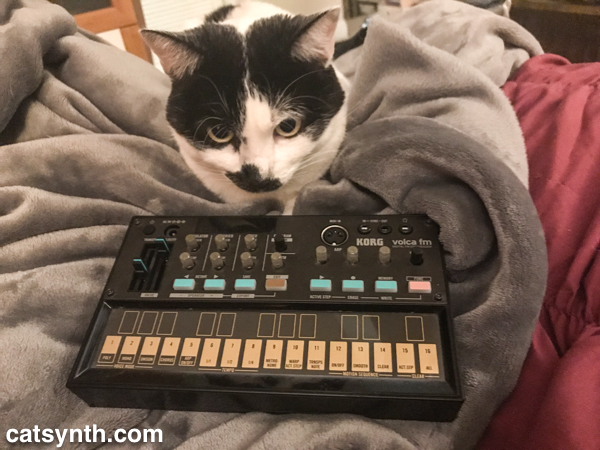 This photo was taken while preparing for our recent video on the Volca FM, which you can check out on YouTube.  One of the nice things about these small battery-powered synths like the Korg Volcas and the Roland Boutiques is that we play them on the bed.  And if I'm there playing a synth, reading, or napping, Sam Sam is likely to follow.
We hope you have a fun weekend, however you define it.  And if you are Instagram, please do follow us 😻.