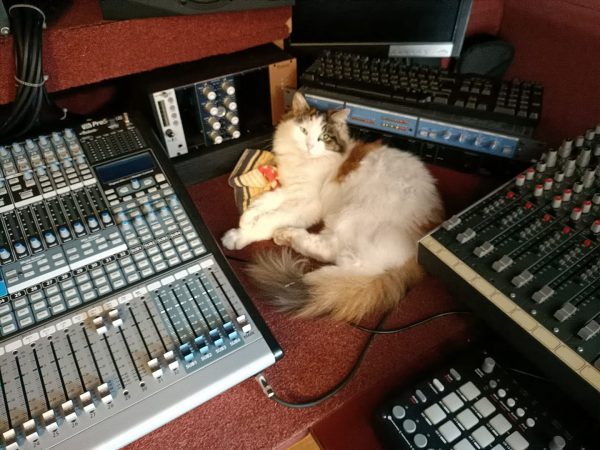 Lilli finds a comfortable spot in the studio between some mixers and a 500 series rack. From Edda Jayne Hill.
Lilli waiting for me to power up the mixers so she can get stuck in and mix down our new track 😁
Here at CatSynth, Sam Sam often looks forward to mixing tracks and post-production for our videos.