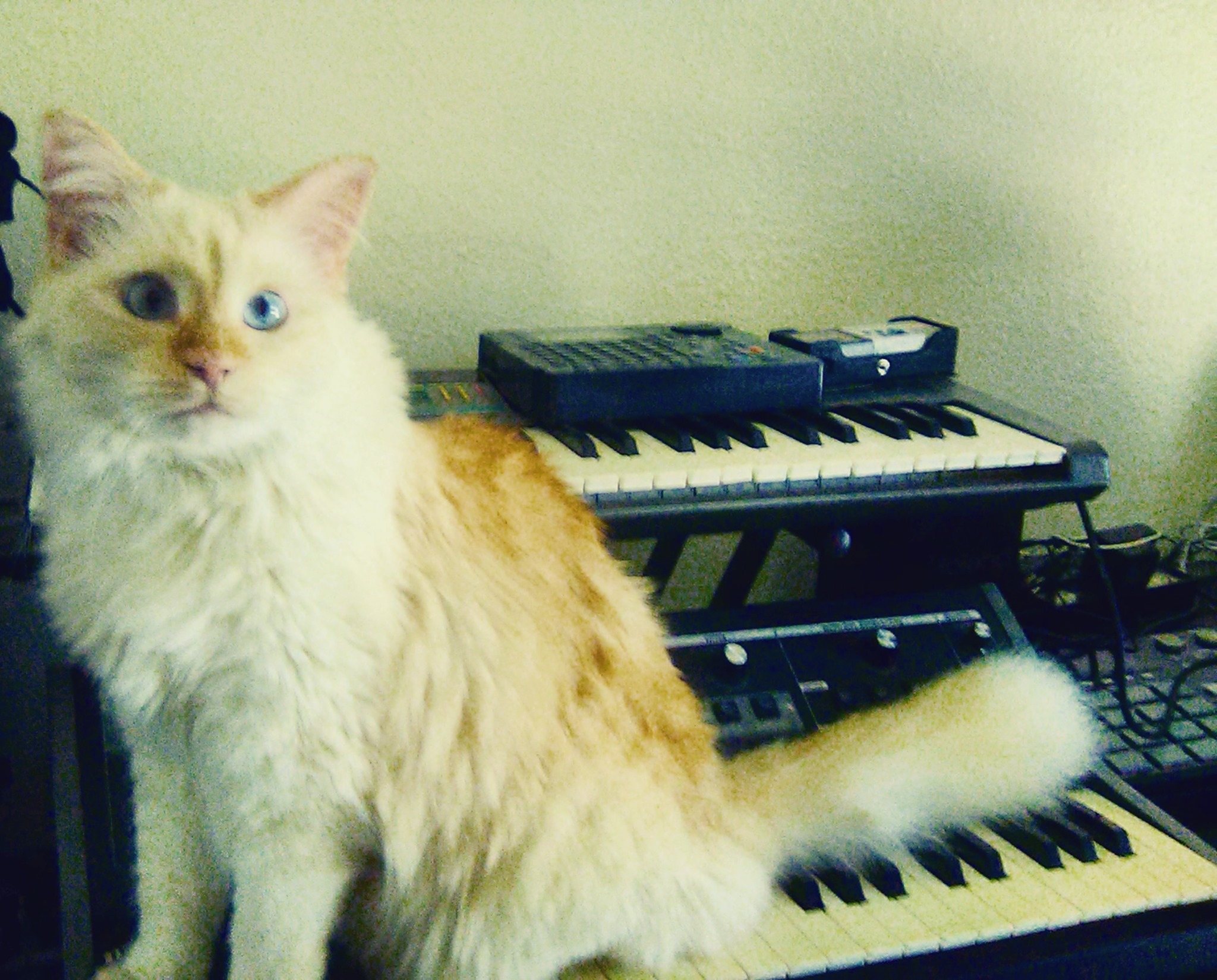 Gizo poses with a Moog Little Phatty and a Korg Poly 800. Submitted by J Lugo Miller via our Facebook page.
Why does Gizmo love the Little Phatty and the Poly 800 so much?
Well, they are both fine synthesizers. The Little Phatty started the modern Moog "Phatty" series that includes the Sub Phatty we have here at CatSynth HQ and lives on with the Subsequent 37. And the Poly 800 has a place in the history of MIDI analog synths of the early 1980s.
At a time when Roland was doing well with their Juno-series, KORG countered with a poly-synth of their own in 1983 with the Poly-800. The Poly-800 was comparable to the Juno-106, at the time, with respect to the fact that musicians now had access to affordable programmable polyphonic analog synthesizers (it listed for under $1,000) with memory storage, stable DCOs (digitally controlled oscillators) and a new state-of-the-art technology called MIDI (although there was no SysEx implementation yet).