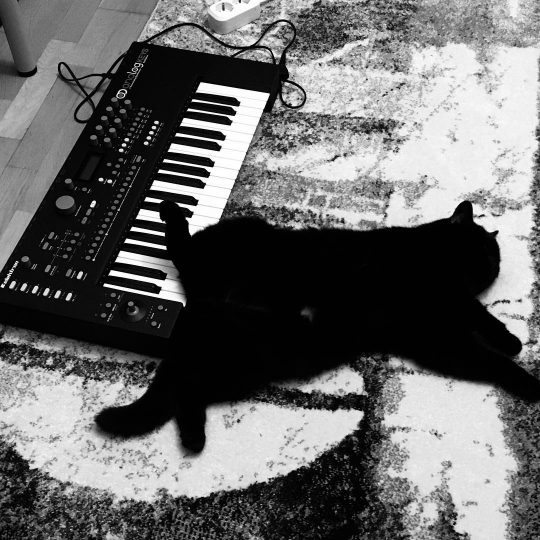 Black cat with Elektron Analog Keys.  Instagram by anika_or from St. Petersburg, Russia.
The Elektron Analog Keys is a four-voice analog synthesizer that can also be used as both a MIDI and CV keyboard controller.  You can read more about it on Elektron's website.
You can find more Elektron photos and our NAMM reviews via this link.