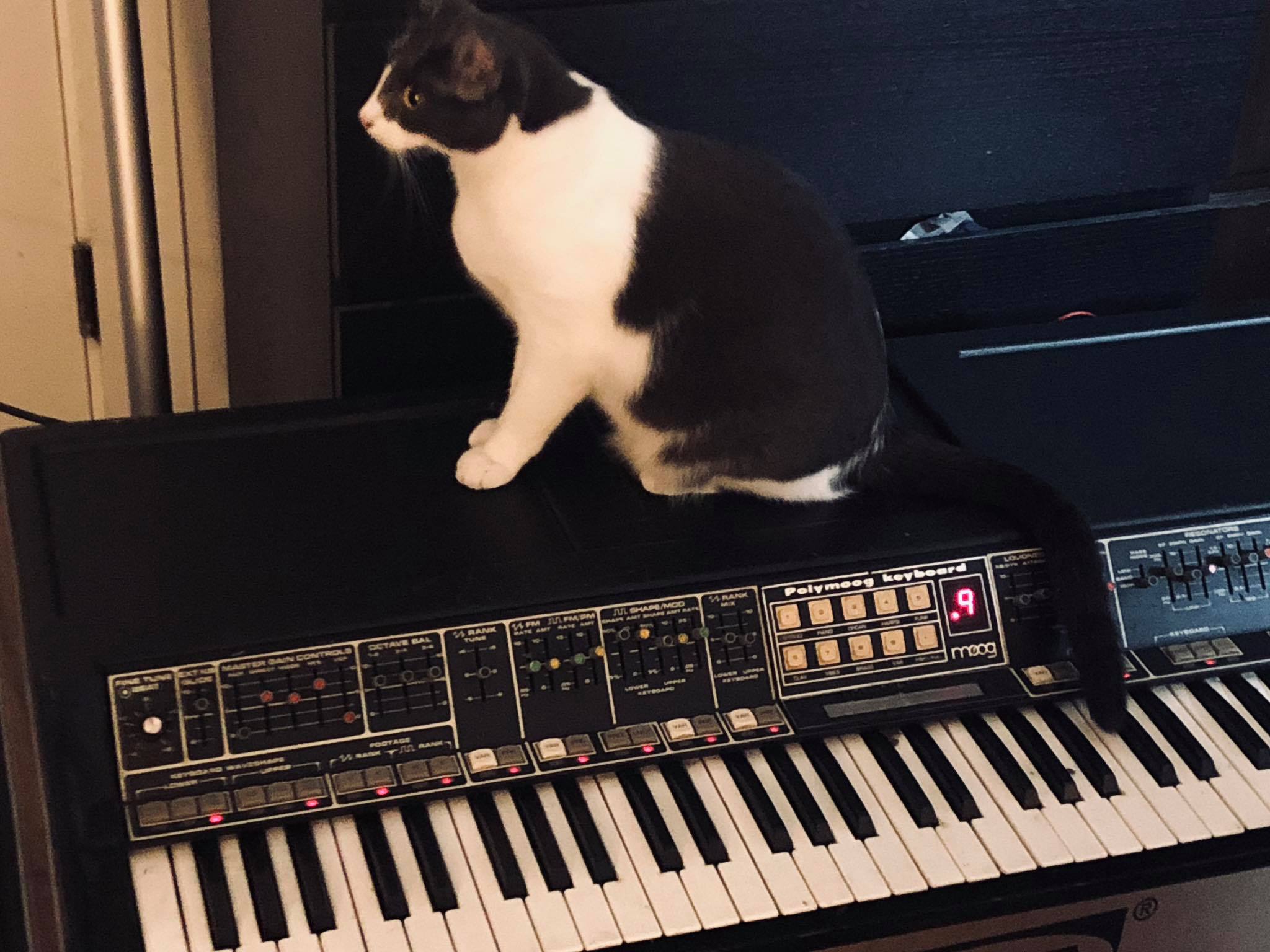 Our feline pal Gracie certainly knows how to strike a pose.  Here we see her laying claim to a Polymoog that is in for repairs.  From Alsún Ní Chasaide (Alison Cassidy) via Facebook.
It's only been here a few hours, and she's claimed it as her own! #PolyMoog #PolyMew
The Polymoog is a rare and somewhat anomalous instrument from Moog Music's lineup.  In addition to being polyphonic, it's focused on a series of presets.  It was intended in many ways to complement for the classic Moog mono synths – the nice wide flat (and presumably warm) surface where Gracie is sitting was designed to accommodate a Model D or similar instrument.  They are also known to be rather temperamental and high-maintenance beasts.  From Vintage Synth Explorer:
Unique among Moog's lineup, the Polymoog is not at all like the Minimoog or any of the other mono-synths Moog has become famous for. Instead, it was designed to complement Moog's monophonic synthesizers. It's a unique and finicky product, the brain child of David Luce instead of Dr. Bob Moog himself. But like all Moog products, this isn't an ordinary instrument — it's the Polymoog and it sounds fantastic for what it is.