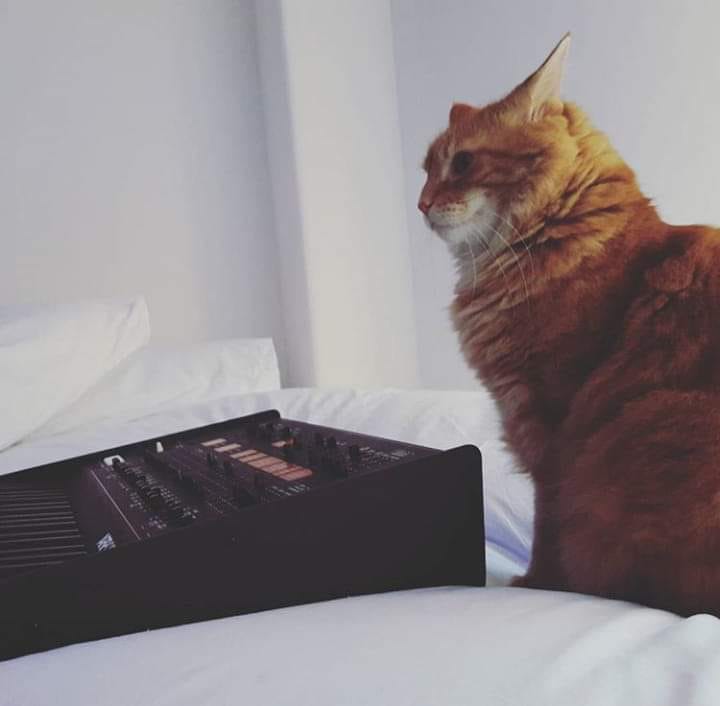 Cat posing with a Korg Arp Odyssey synthesizer. From Jenna Leigh-Raine via Facebook.
Modelling for Korg. Ha
We've long been intrigued by the Korg Arp Odyssey since it came out – you can see our NAMM review when it was first released. But we don't have one of our own…yet.