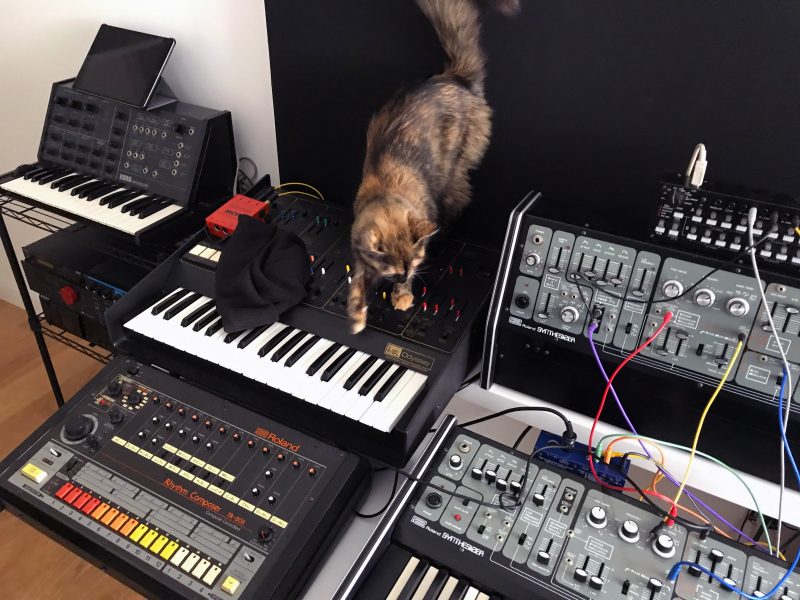 Pumpkin has an impressive set of vintage synthesizers, including the Roland System 100 modular, Roland TR-808 drum machine, ARP Odyssey, and Korg MS-10. From Lowfish on Twitter.
This is the setup for the track "c100" on the forthcoming Lowfish album "Grey With Breaks." Pumpkin (my cat) gets ZERO credit for her contributions to this record. You can pre-order the limited edition "cloudy grey" LP version from Bleep here:
Please check out their new album. And we at CatSynth are here to recognize Pumpkin's contributions.