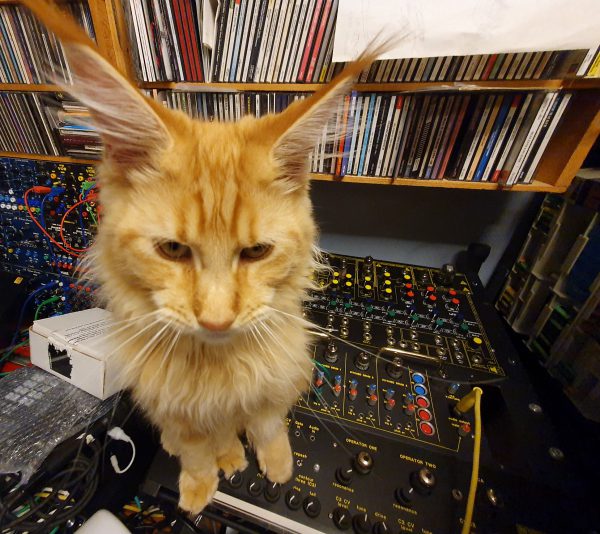 Meet Sniff. He is a Maine Coon and the son of Zatoichi who previously appeared with Metsonix gear. Sniff poses proudly with a Metsonix D-2000 and S-2000 along with several black modules. An impressive collection indeed!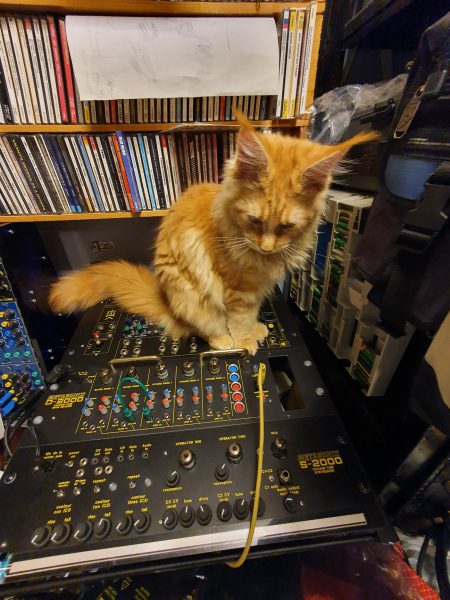 Submitted by Palle Dahlstedt via the Metasonix Users Group on Facebook.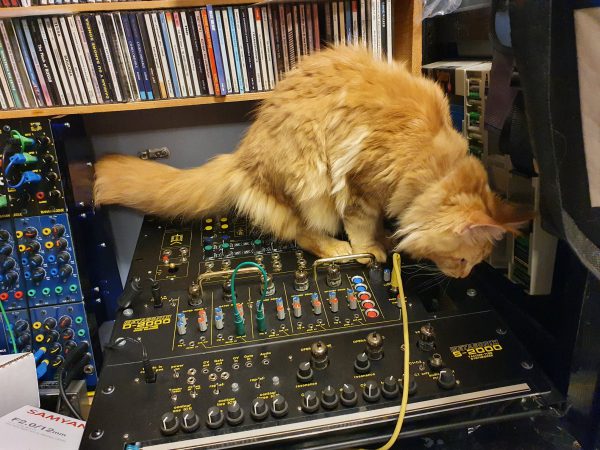 That is one handsome cat. And we at CatSynth are fans of Metasonix – I would like to have a D-2000 in the collection at HQ some day.