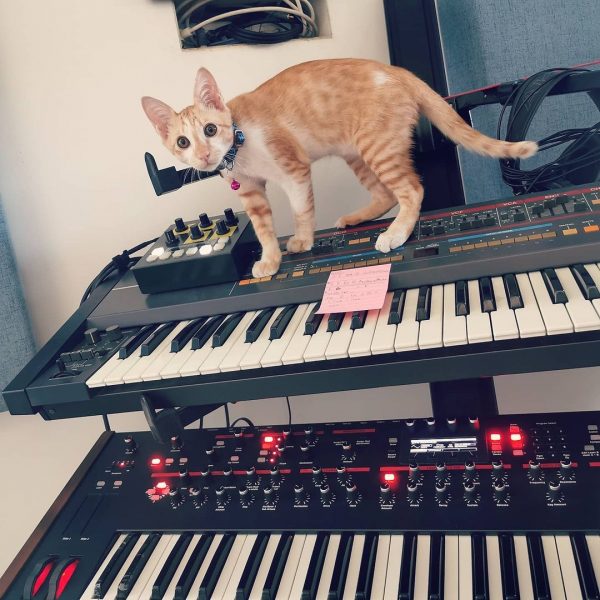 A beautiful orange cat sits atop a Roland Juno-106 synthesizer. Below we see a Sequential Prophet 12 (keyboard edition). From guidecore on Instagram.
Hola Buenos Días~ let's meet the cat synthesizer.. 🐱🎹
The Juno-106 and Prophet 12 are both fine instruments. We at CatSynth have a Prophet 12 – it's a favorite. As for the Juno, we are enjoying our virtual edition from Arturia. You can see our recent tutorial and review in this video.