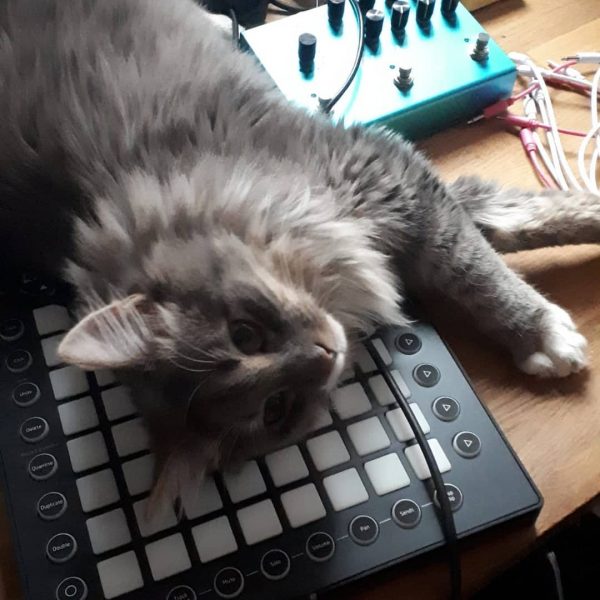 Orion the cat lounges on a Novation LaunchPad Pro. Behind them we see a Strymon Big Sky reverb pedal, with its distinctive light blue color.
From orion_s_life on Instagram.
Daddy please let me play music with you!!!🥰😺😸
Big Merp likes to lie on the LaunPad Pro here at CatSynth HQ, too.