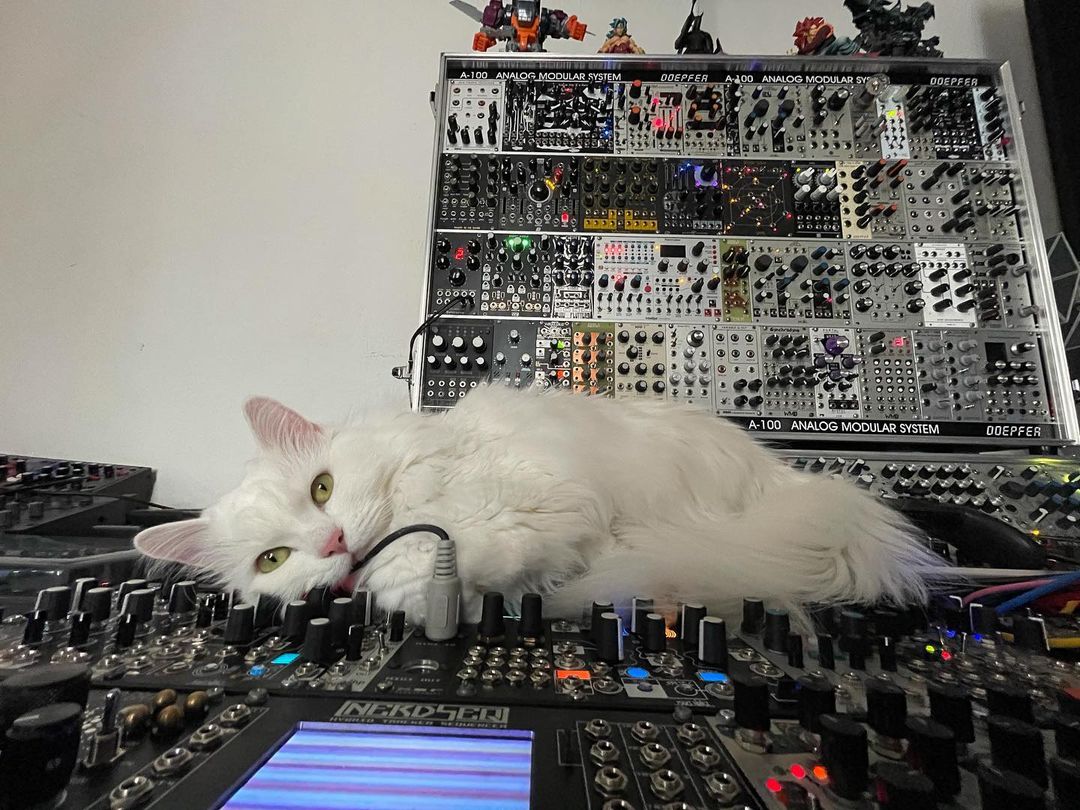 A beautiful white friend returns, longing behind a Nerdseq tracker-sequencer and in front of the same massive modular system from this post. We also see modules on the vertical section from Rossum Electro-music, Make Noise, Mutable Instruments, Intellijel, TipTop Audio, SSF, Random Source "EuroSerge", as well as Catalyst Audio, Ciat Lombarde, and Mystic Circuits.
From blush_response via Instagram.
The Nerdseq is an intriguing instrument, essentially an old 90s-style "tracker" sequencer in Eurorack form. The boxes on the screen would be familiar to anyone who worked with trackers and MOD files, but the flexibility and possibilities of CV input and output.