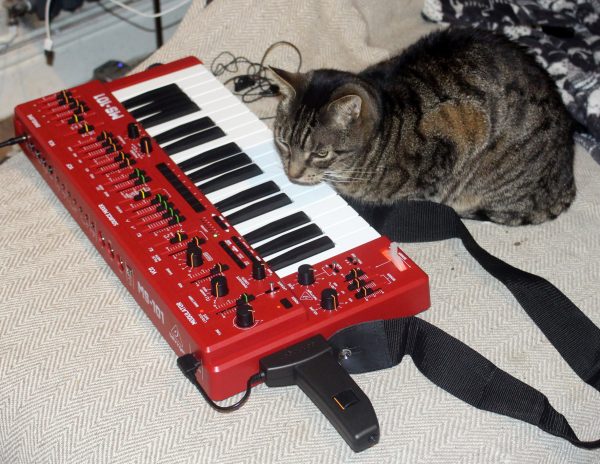 A cat with a Behringer MS-101 synthesizer (red edition). The cat looks rather grumpy.
From Simon Friend via Facebook.
"You said you were getting an SH-101 goddamit!"
The MS-101 ios Behringer's re-recreation of the infamous Roland SH-101 analog synthesizer. Like the original, it comes in red, blue, and gray, and has that crunchy bass sound. We at CatSynth had the opportunity to try it out at Behringer's Pre-NAMM event back in 2019.