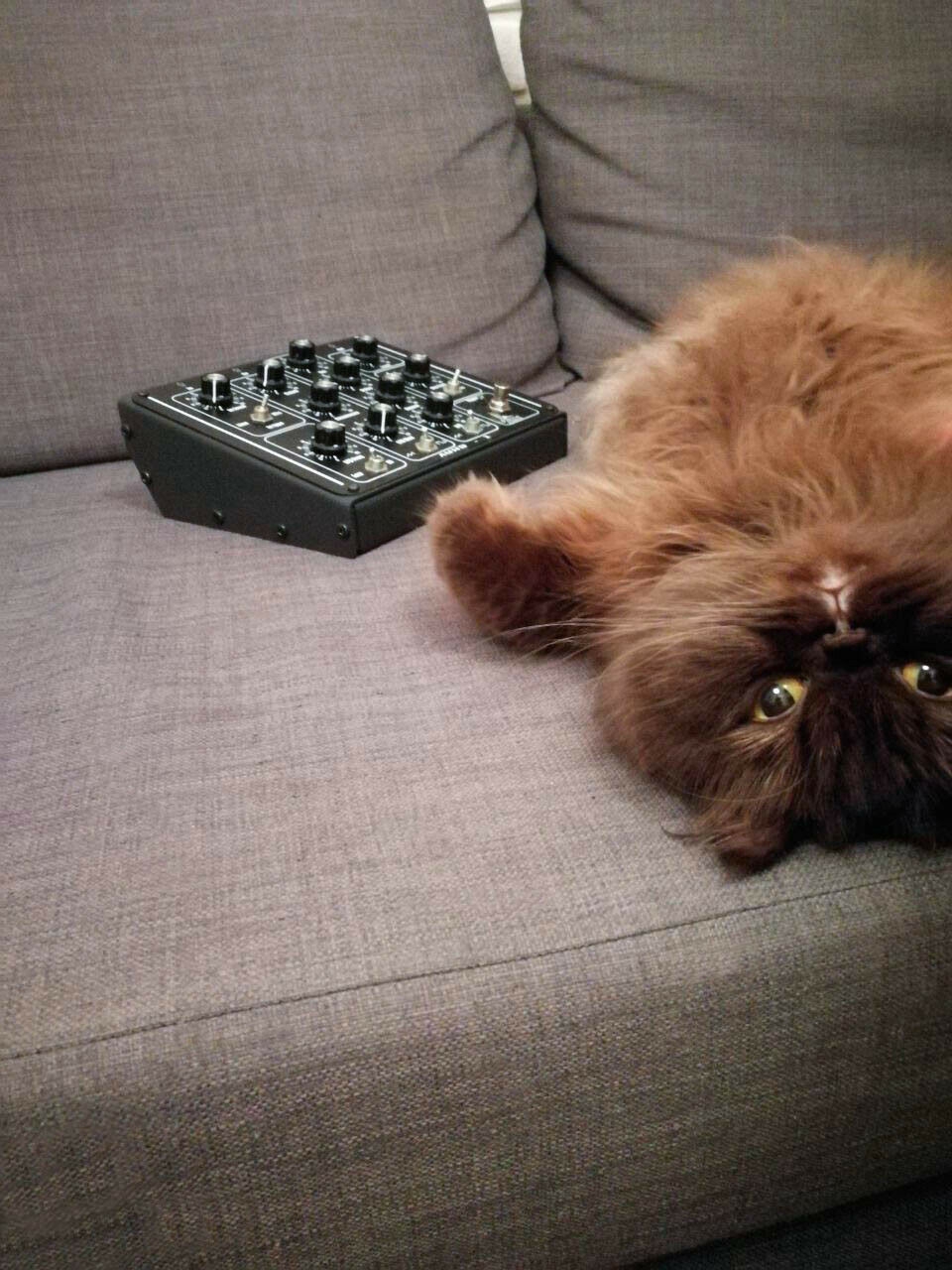 Cute cat with a "Rare USSR Analog Noisebox" as described in this auction and seen on matrixsynth.
"Two LFO waveforms
Two LFO frequency bands
Filter, echo block with LFO delay time modulation
Audio input, CV in

An interesting device using the sound from a gloomy drone to the sounds of dolphins. The device is filled with various sound effects and sounds.
Toggle switches of the Soviet military acceptance, will last a long time!
Also USSR transistors and microcircuits are a powerful base for a unique sound.
Another photo of this instrument.
Strangely, the auction appears to have been canceled. But I am intrigued by the idea of new instruments based on Soviet components, so we will see if it ever returns.