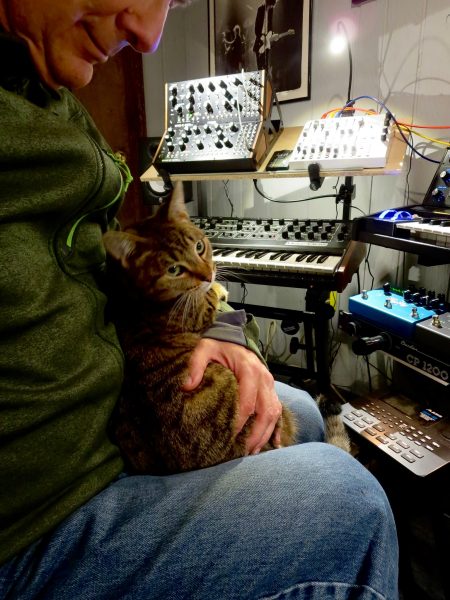 Winchester (the cat) clearly loves being in the studio with his human and all their gear. We two Moog Mother-32s and another Moog synth to the right; a Sequential Pro One, the unmistakable blue of the Strymon Big Sky, and a device from Alesis in the lower right.
Submitted by Craig P. Smith via our Facebook page.
My little buddy Winchester loves being in my studio!
We love seeing cats and their humans happy together like this.