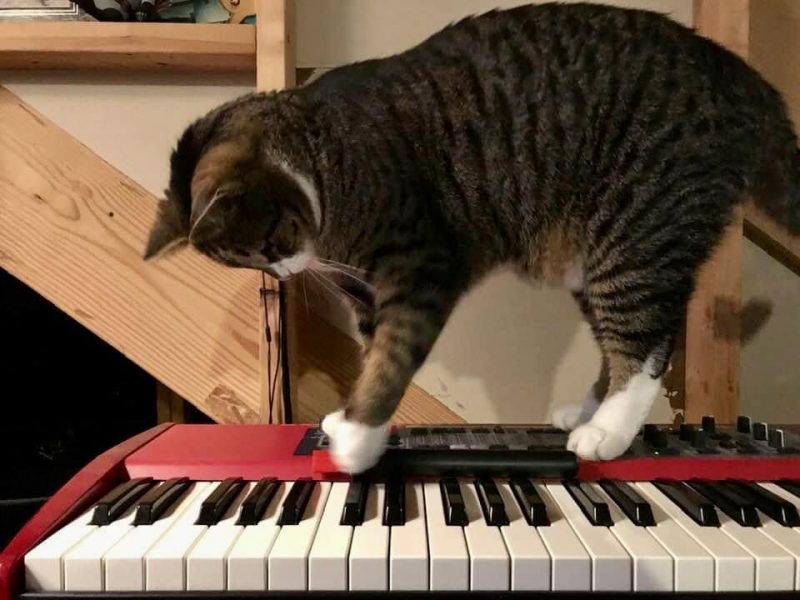 Monty is getting ready to play some electric piano on his Nord keyboard. From our friend Dave Newhouse (The Muffins, Moon X, and numerous other musical collaborations).
Monty helping with some keyboard tracks for Michael Bass and my collaboration album. (I especially like Monty's Fender Rhodes sound on this one.)
You can see our interview with Dave Newhouse and Jerry King below.
You also check out his music at https://davenewhouse.bandcamp.com/