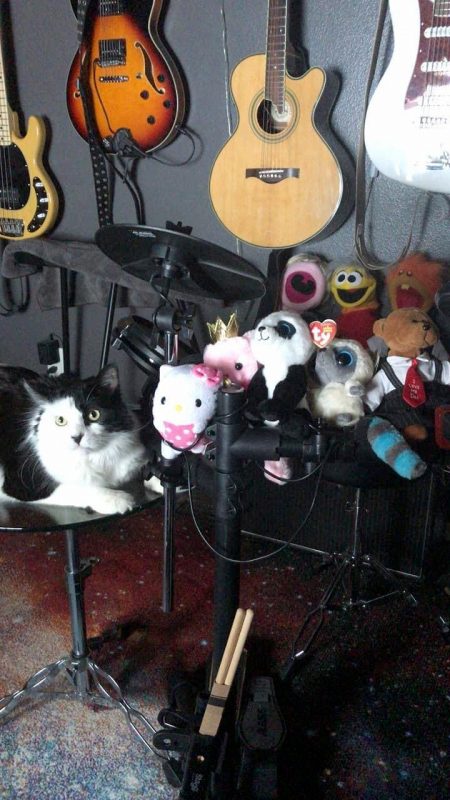 Nico is the sibling of Hookah the Cat. He prefers electronic drums like the Alesis set we see in this photo. We also see an array of guitars on the wall and some plush animals – Nico fits right in with that arrangement.
Submitted by Darren Douglas Danahy via our Facebook page.
Nico prefers electronic drums and guitars to synthesizers, so I'm not sure if he qualifies for CatSynth – but he does have adoring fans as you can see.
He certainly does and we're happy to welcome him here at CatSynth. And there is one more little fun fact about him:
Nico likes to steal the drum sticks and hide them from me