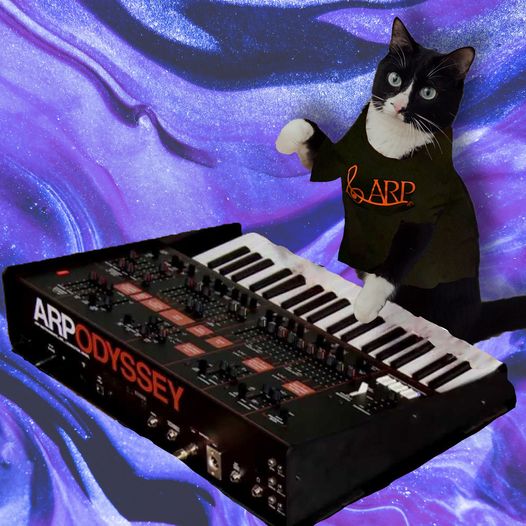 Cute cat with an ARP t-shirt playing an orange-style ARP Odyssey! Posted by the ARP Archives / Alan R. Pearlman Foundation on Facebook.
cats, and synths, and t-shirts, OH MY! 🔮
check out our merch store 🐈‍⬛
https://alanrpearlmanfoundation.org/shop/

https://www.facebook.com/alanrpearlmanarchives/posts/1230127707492087
The mission of the ARP Archives and Alan R. Pearlman foundation is "to celebrate the legacy of inventor, musician, entrepreneur and engineer Alan R. Pearlman, by making his innovative inventions publicly accessible". You can find our more about their work (and shop for cool ARP merchandise) at their website.