It remains to be seen whether this Martin Luther King Day is more surreal than last the one last year. But in the meantime, we take a virtual trip to downtown Atlanta in the vicinity of the historic and social institutions celebrating Dr. King's legacy.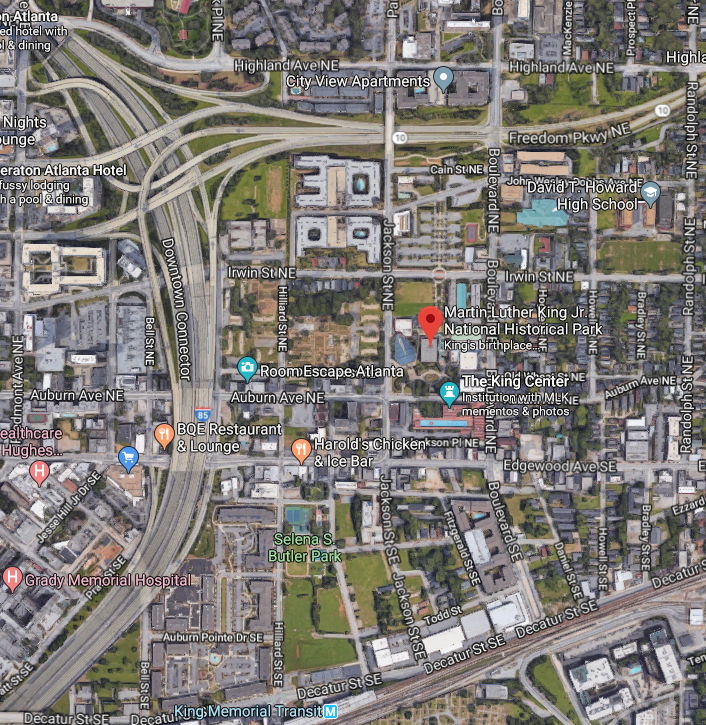 The Downtown Connector carries Interstates 75 and 85 through the heart of the city, with downtown Atlanta to the immediate west. Aesthetically, we at CatSynth have a fondness for urban freeways, but we cannot ignore how the adversely affect neighborhoods and displace residents. The Downtown Connector cut the Sweet Auburn neighborhood into two. The historic neighborhood is also bounded by the Freedom Parkway (Georgia State Route 10) to the north, and Blue Line of MARTA to the south, which serves the district via delightfully modernist King Memorial station.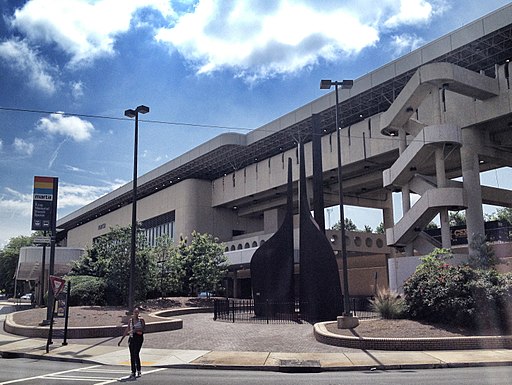 [By Keizers (Own work) [CC BY-SA 3.0], via Wikimedia Commons]
Sweet Auburn is Dr. King's neighborhood. His childhood home is at 501 Auburn Ave. The Ebeneezer Baptist Church is about a block or so away. The Martin Luther King Jr. National Historic Park covers these and the space in between. On the south side of Auburn Avenue is the King Center (formally, the King Center for Nonviolent Social Change). Martin Luther King Jr's tomb is on the site. But it is also worth noting that the King Center is not simply a museum, with ongoing research, education programs, and activism.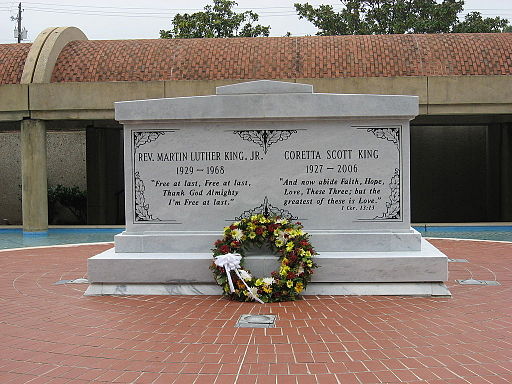 [User:Sjkorea81 [GFDL or CC BY-SA 3.0], via Wikimedia Commons]
Many of us are perhaps approaching this day with bated breath, hoping a certain openly racist leader with a tendency to make everything about himself doesn't make things even worse than they already are. But it might be better to reflect on some of King's darker words that seem prescient in the moment, such as the Mountaintop Speech or "It's A Dark Day In Our Nation" (primarily about the Vietnam War). We leave this as an exercise to the reader.
See more of Atlanta and many other fine places across North America in our Highway☆ app, available on the Apple App Store and Google Play Store.