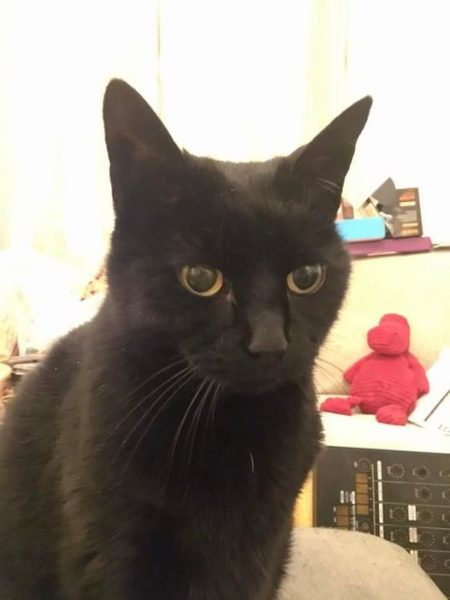 The lovely Jet returns, this time with an MB 808. From Keith Winstanley via Facebook.
The MB 808 is a DIY clone of the Roland TR-808 drum machine, that uses the uCApps.de MidiBox Sequencer. Here is a video about the MidiBox sequencer with 808 analog drums.
You can see more of Jet's appearances via this tag.