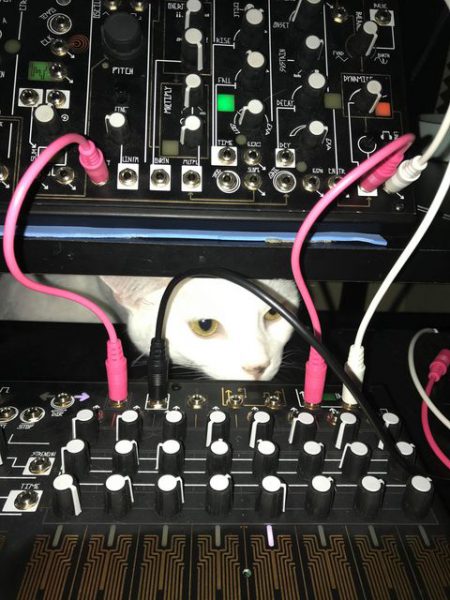 Moose has found a nice spot behind the Make Noise 0-Coast and 0-Ctrl semi-modular synthesizers. Submitted by Galen Disston via our Facebook page.
Moose is putting together a sequence on the 0-Ctrl.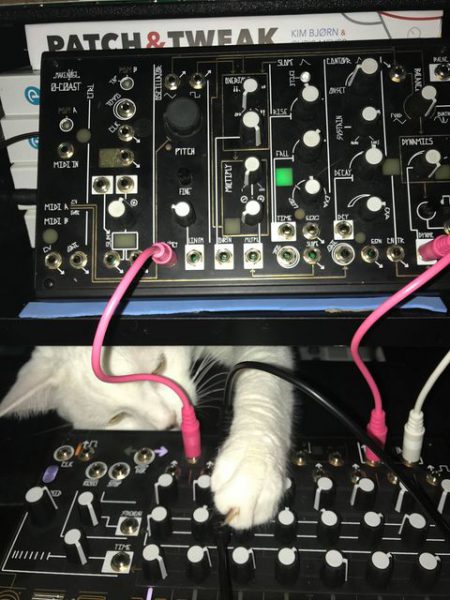 The 0-Ctrl and 0-Coast are quite a pair, a real-time sequencer control surface to go with a very playable semi-modular synth. We know Moose and his human are going to have a lot of fun making music with them.