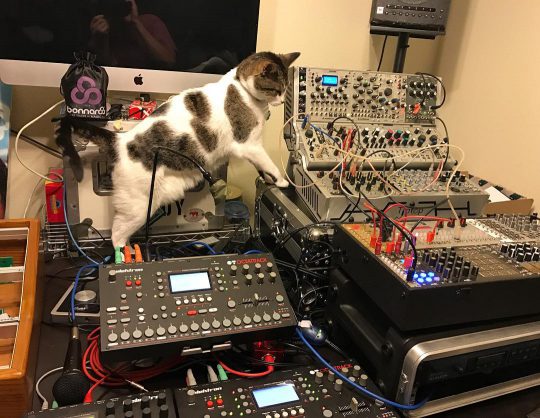 It seems to be the week of the Elektron Octatrack, as we have two or three of them in today's pic.  Also featured are the adorable cat Lucy, and a large modular synthesizer system.  I recognize a Make Noise Tempi and Rene on the bottom row – we have that pair here at CatSynth, too.
Today's photo comes to us from Lucy's Instagram @dropzone_lucy
If you are on Instagram, please follow us at @catsynth, and you can tag your own pics #catsynth to be featured in a future post.