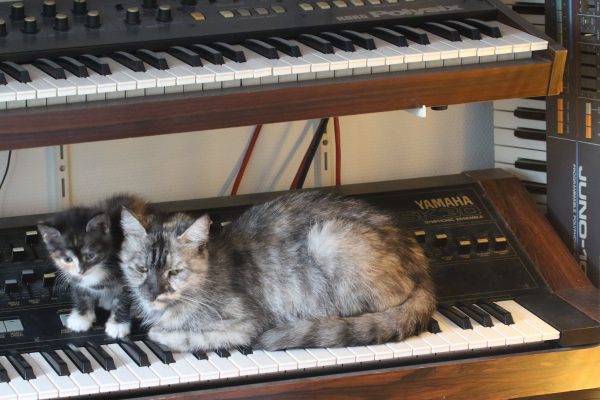 An adorable photo of a mother and kitten on a Yamaha SK30. Above them is a Korg Polysix, and off to the right is a Roland Juno. From Frank Jacobs via Facebook.
My cuties love analog, too.
The SK30 was a combination organ, string, and subtractive synthesizer, released in 1980. All of the SK series had the organ and string sections, but different models had different synthesizer sections. The SK30 had two synthesizer sections, a dual-oscillator polyphonic section that was good at classic pads, and a solo monosynth section with multiple waveforms, envelope and filter. As a bonus, one could play the solo synth and one of the other modes (organ, string, polysynth) at the same time.